Local SEO and the Promotion of Your Small Business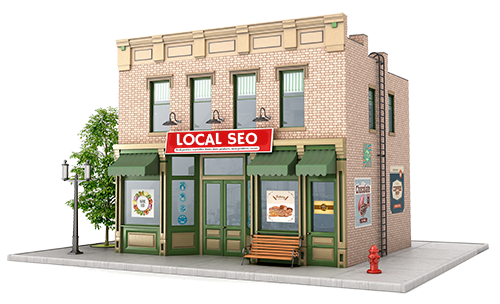 According to search engine industry statistics 69% of all Google searches are seeking local information. With this in mind it's essential that your small business appears at the top of local search results. You have most likely tried to do a Google Search such as "Restaurants Near Me" or a search for a product or a business an a town or city name. That type of websearch is an example of the importance of local SEO for your small business.
Lets start with a definition, local SEO (search engine optimization) is the practice of optimizing your website, or local business/service for better online visibility, improved rankings, more organic traffic, and in the end – more customers. Improving your visibility in local search results, is especially important for traditional brick-and-mortar businesses that rely on local customers walking in the door or requesting on-site service.
An optimized website can appear prominently at the top of the SERP (search engine results pages) and in the local business listings (map pack) when local keywords are targeted, and your content is relevant and showcases your business to potential customers.
Local SEO is not just about optimizing your website for search engines — it's also about providing a better user experience for your customers. By ensuring that accurate information about your business is readily available and presented in a web/mobile friendly framework, you can make it easier for potential customers to find and connect with your business.
There are a variety of factors involved in making sure your website is local search friendly. Some of these are fundamental to understanding Search Engine Optimization and understanding how search engine pages are indexed.
Some of the basic factors include:
Make sure all Name, Address and Phone Number References are correct
Add some local photos and a video to your local listing
Encourage public reviews by sharing Review code on emailed content sent to confirmed clients
Audit and Monitor your local information on "local" websites such as Facebook Pages, Yellowpages, Tripadvisor, Bing Places, Apple Maps Connect
Local link building strategies leveraging local events, sponsorships and community involvement.
If you would like to learn more about the importance of preparing your digital content for local SEO contact Sweet Brier Media to discuss your business.