The Art and Science of being found in Internet Searches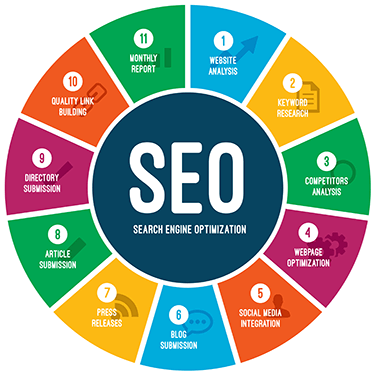 If your brand has a website, more people are likely to come to it from search engines than anyplace else according to Forrester Research. That means Search Engine Optimization (SEO), a methodology of strategies, techniques and tactics used to secure a high-ranking placement in the search results pages, is as essential means of marketing for anybody doing business on the internet.
Is SEO a science or an art? Science is facts or truths systematically arranged showing the operation of general laws. Art is the conscious use of skill and creative imagination.
SEO is a science because it operates according to mathematical laws that are statistical reliable and predictive of human behavior.
#1 reason people come to your website (source: Forrester)
80% of people click on a website that is on the natural or organic side of the search engine page (source: Search Engine Watch)
35% click through to the website that is in the #1 position (source: SEO Book)
90% click through on a website that is on the 1st page (source: Search Engine Watch)
Algorithms that comprise hundreds of criteria determine how websites rise or fall in rank for specific keywords
Volume of search for any keyword and key phrase can be easily known with tools the the Google Keyword Planner and Wordtracker.
Demand for those keywords, if it is increasing or decreasing over time, is measurable through Google Trends. So you can even predict what their value is both now and in the future.
Search rank of your domain or your competitors' can be tracked for any keyword or key phrase to help understand the rise or fall in rank by Ispionage or Rank Checker.
Number of links that increase or decrease your authority in a particular area and also influences search rank can be found through Majestic SEO or Alexa.
Value the links, whether they are high or low value authority, can be determined by SEO Majestic and Marketing Grader.
Machines, or search bots, that do the searches on Google, Yahoo, Bing and other search engines are programmed to even identify the underlying meanings behind by keywords to returns the most meaningful results. The is called Semantic Search, predicted to play a more important role with the Google "Hummingbird" algorithm.
SEO is an art because mathematical models don't establish business goals, tell convincing stories or know why your audience buys your product.
Search bots don't buy products, people do.
It is impossible to model an algorithm on the needs of human being.
Models can't study your niche, let alone know your audience's internet surfing habits or their shopping behavior.
Keyword research takes creativity to know what is best for your audience and where there is an opportunity.
People read good content before the read good keywords.
A top rank doesn't mean people take the action you want unless you're clear with them on your website.
Good, relevant, quality content is what readers (and algorithms) want. If you focus on this, search visibility follows.
SEO is thinking about how marketing can encompass social, graphic design, link building, content generation, and PR to drive toward a common goal.
SEO and marketing is creating social buzz (especially with Google+).
High value links have to be placed where they are going to be most relevant and cause the most desirable actions.
Marketers, not machines and models, tell good stories, use keywords consistently and naturally, and flow them seamlessly into your copy.
Titles that convince people have clarity, creativity, and imagination. The right keywords and key phrases just happen to be in them.
If you view SEO as a byproduct of good content, high search rank generally focus.
SEO won't make your business a success, but you will.
This post comes out of a dialogue from Hollis Thomases, Augustine Fou, Mike Moran and Mark Schaefer, which was inspiring and worth building upon. Originally Presented by Rob Peterson and Biznology